Testimonials from Software/IT Consultants
Legal Disclaimer: Every effort has been made to accurately represent our program and its potential. The testimonials and examples used are not intended to guarantee that anyone will achieve the same or similar results. These results are not an average. Each individual's success depends on his or her background, dedication, desire and motivation. As with any business endeavor, there is an inherent risk of loss of capital and there is no guarantee that you will earn any money.
---
"First let me thank you for your great presentations. Your understanding of the human element in what people typically approach with numbers, wicked impressed. Again, thank you for one of the most thoughtful and human-centric webinars I have attended over these last few weeks." -Penny Breslin
---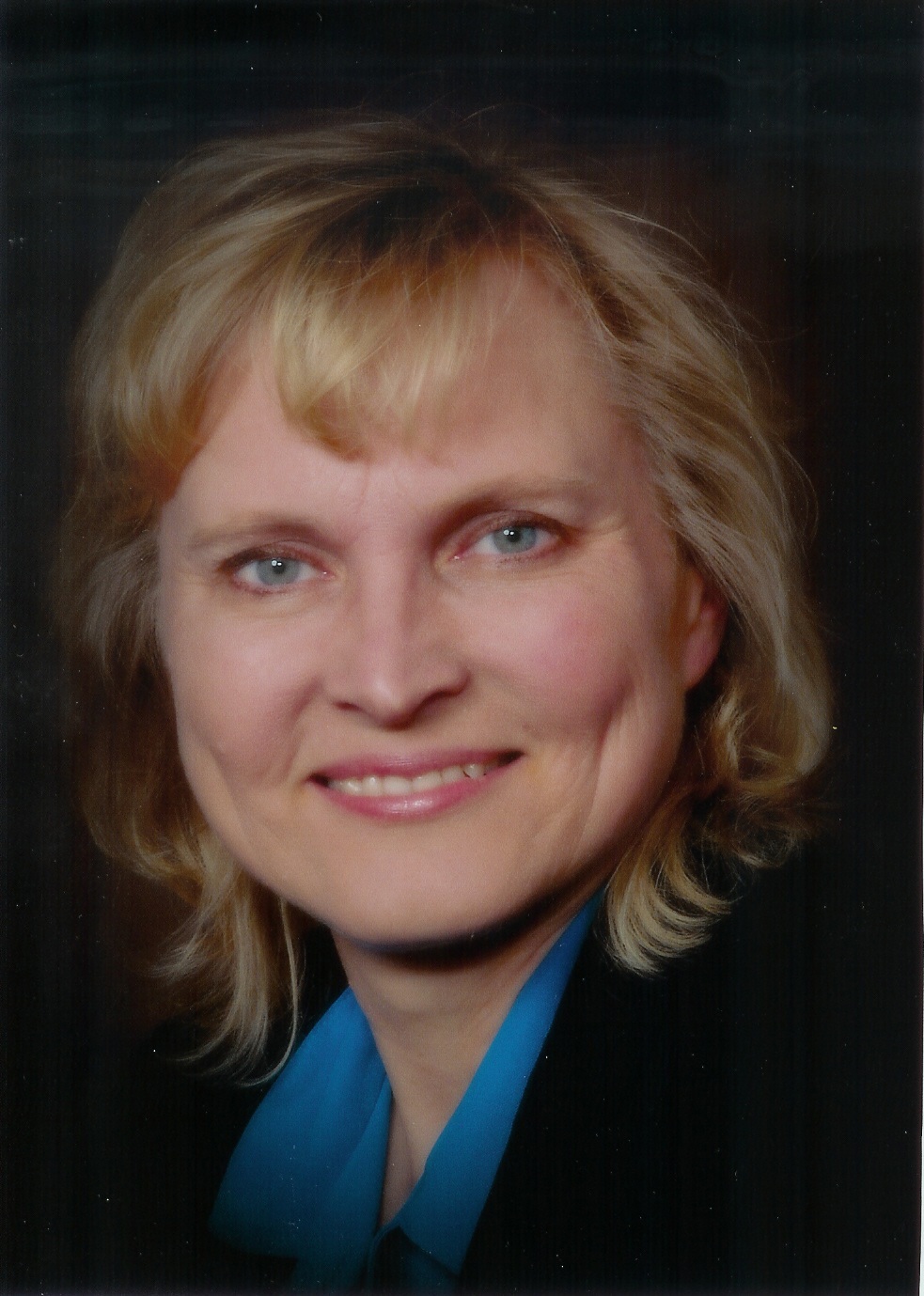 "Accountant Accelerator has been great! I have learned things to help me earn more money in less time and to work more efficiently. On projects that I have provided billed as a fixed fees rather than hourly fees I have been able to increase my hourly income by 100%! Working more efficiently has relieved stress in my life and allowed me to have more free time with my daughters."
"I joined the 2011 Accountant Accelerator half-way in to the program. I felt it was valuable enough that I continued with the 2012 program. The information Sandi has shared is helping me to move out of my comfort zone and now I am developing plans for my business that I had not even considered. Sandi then offered a package for implementing a web-based marketing plan, including a web-site. Wow! The site turned out fantastic! The personal attention I feel I get has been wonderful! I'm excited for what the future holds for my business. Thanks Sandi!!" – Linda Paulsrud, President, Summit Business Solutions, LLC – Fontana, CA www.summitbusinesssolutions.com
---
"My time management has been greatly improved. By applying the time batching technique, I have had an 11.5% increase in overall gross income for this year compared to last year."
"I implemented four ideas from Sandi's Accountant's Accelerator program: One brought a 23% increase in revenue over last year from my top 10 clients. The second increased overall revenue by 10%, the third idea helped me land a $2400 project, and the fourth one brought in a $3600 client." – Cindy Hovig, Advanced Certified QuickBooks ProAdvisor, Beyond Balanced Books – Morgan Hill, CA www.beyondbalancedbooks.com
---
"I joined the Accountant's Accelerator Program in August 2012. I have implemented several changes in my business including a new website and wording changes on my ProAdvisor listing. One of things I really like about the program is the Q&A calls and hearing what other people are doing in the program as well as hearing Sandi's recommendations. I have found that I gain an incredible amount of knowledge and ideas from those calls. I have enjoyed the program very much and look forward to continuing on in 2013." Lysa Click, Click Consulting LLC
---
"I've grown and my business has grown in many ways by implementing many of Sandi's suggestions. I have never asked a client for a testimonial. With Sandi's sample email I set out to contact many old and current clients. The response I got not only boosted my self-esteem but one of our past clients called to re-engage in our services. I implemented packages in my proposals this year. Because of these packages I have signed contracts for higher revenue than I would have in the past. I've also gained new clients where I may not have if it wasn't for the package. Hiring two new team members was not something I thought I would do going into this program. Hiring them both has freed me up so much. Thanks to the Elite program and everything Sandi has taught me. I am now working 50% less in my business and using that time to work on my business." Jill Frillman, Bookkeeping Etc., Inc.
---
Transcript: So the biggest tip I've gotten so far is getting through a huge hurdle I had in my business. I was working really hard, lots of work on my plate and needing a solution and having Sandi work with me I realized I needed to hire a bookkeeper. And she helped me through that hurdle and the fears I had of not having any money if I hire somebody and who to hire and to trust them. And I worked through all of that and I'm happy to say that she's been with me for the last four months now.
---
Transcript: Hi, my name is Jeff Siegel from Boston, Mas. One of the things I learned from Sandi's program is how to leverage revenue. I would highly recommend Sandi's program.
---
Transcript: Hi, I'm Judy Defeo, my company's JADDE Financial Solutions. I'm here at the scaling new heights conference with Sandi Smith. I'm part of Sandi's elite group. I've been part of it since January of this year 2012. Loving it! I love the contacts I've made, the tips I've learned. One of the things that I learned to do in my business since starting with Sandi is to proceeduralize, the way we do things to bring systems into place. When I first started my business I was kind of doing things haphazardly, flying by the seat of my pants. We got our clients , we serviced them but we're bringing so much more to our clients now. We are able to give our clients the procedures and systems they need to manage their business. They're so much to learn being part of Sandi's group, tons of information, great people in the group that I can call up. We bounce ideas off of each other, we share ideas. And I am looking forward to the remaining six months that I have in the Elite and whatever comes afterwards. So thank you very much, Sandi, for allowing me to be part of this group.
---
"I enjoyed the webinar today, and thanks for getting me some great names for my package. Also I appreciate all of the help you have given me in all of the classes. I hope to be able to tell you how much I have improved this year. Also, I want to say thanks for the meal, and getting a chance to meet you and others in your Accountant's Accelerator class. It was fun, and also great to actually meet all of you, instead of just seeing pictures on the website, and talk on the telephone."
"Thanks so much for your 2011 Accountant Accelerator class. I learned so much that I immediately signed up for the 2012 class. My business presentation is much more professional after all of your advice and coaching – my website, my added newsletter, the way I present my product to my clients, and just my confidence in selling myself. Not only did you provide great content , you were accessible for questions, gave us homework to complete and actually critiqued it, and presented the class to us in a way that made it easy for us to choose "our personal way" to market. Your teaching skill are wonderful – you don't tell us what to do – you help guide us into making our own decisions. When we have the choice of how to market our product – we are much more motivated to do the marketing. Thanks so much for providing us with all this great content."
"The Revenue Clarity program was a big eye opener. I had never dreamed of trying to reach my goals from the opposite position. It makes much more sense to know your destination, before you take off on any trip. Same with the revenue goals. You helped me break down my goals into so many smaller steps, that it really seems relatively easy to make these goals. Thanks so much for this perspective."
"Revenue Clarity was a great webinar series. It is such a different perspective on setting income goals, and how to accomplish them. I believe this will help me in the next couple of months to understand where and how to get more clients."– Cherri Rapp, Advanced Certified QuickBooks ProAdvisor – Austin, TX www.rapp-lcc.com
---
"The reason I chose Sandi to do the copywriting and search engine optimization for my website is clear and simple. She has been in the QuickBooks business and she knows the QuickBooks customer and what they are asking for. She knows what she is doing because she has tested her results. There is nobody more appropriate. I felt she really delivered for me and for the first time I am happy with the copywriting on my website." – Betty Van Dyck, Being in Balance LLC, www.beinginbalance.biz
---
"I wanted to drop you a quick note about the website you designed for me, www.theQBSolution.com. I have received many compliments from existing clients. But more importantly, with the SEO work you did, I am receiving many more calls each week from new prospects. Thank you, Thank you, Thank you!" – Russ McClendon, The QB Solution www.theqbsolution.com
---
"I joined Sandi Smith's Accountant'$ Accelerator program about 1/2 way through. Since each session is recorded and downloadable (along with the materials), I really didn't miss out. I have learned so much from the program and have received more value from the course than it cost me. Sandi understands accountants, how we're made up, and the nature of our industry. She uses this understanding to approach us in effective ways, enabling and guiding us to achieve greater success in areas that we are typically not comfortable in: sales, marketing, and pricing; developing our value in new ways. Each session, Sandi was very generous with specific, immediately useful information that I implemented to quickly affect change in my company. This program covers a very complete spectrum of what accountants need to start a new practice or to develop their existing one. I highly recommend the Accountant'$ Accelerator program. I'll be referring back to this material for year to come." – Jeff Cecchini, CEO – Rapid City, SD www.qbpros.net


Transcript: Hi, I'm Jeff Cecchini with QBPros and I participated in Sandi Smith Leyva's Accountant Accelerator program in 2011 nd found her program to be immediately useful. She understands accountants, our weaknesses and turns those into strengths through her program. And one of the things that I took away was packages. I now been packaging certain clients' services into a bundle as appose to billing by the hour and found that to be a much profitable engagement. I found her to be extremely generous with information and I received much more that I paid for in this class. Thank you, Sandi. I highly recommend for you to take the accountant's accelerator if you're a new accountant starting a practice or you have an existing practice that you want to jump start to the next level.
---
"Instead of moping around when my competitor poached another client, I took a different attitude. By focusing on client retention, we've made sales and saved a monthly residual that was making us approximately $2000 per month. I've become more focused on doing a better job with my clients rather than taking on everyone. I feel more organized and caught up and we're earning more revenue." – Carrie Kahn, ISP, Advanced Certified QuickBooks ProAdvisor, Complete Business Solutions www.complete-biz.com
---
Legal Disclaimer: Every effort has been made to accurately represent our program and its potential. The testimonials and examples used are not intended to guarantee that anyone will achieve the same or similar results. These results are not an average. Each individual's success depends on his or her background, dedication, desire and motivation. As with any business endeavor, there is an inherent risk of loss of capital and there is no guarantee that you will earn any money.